Production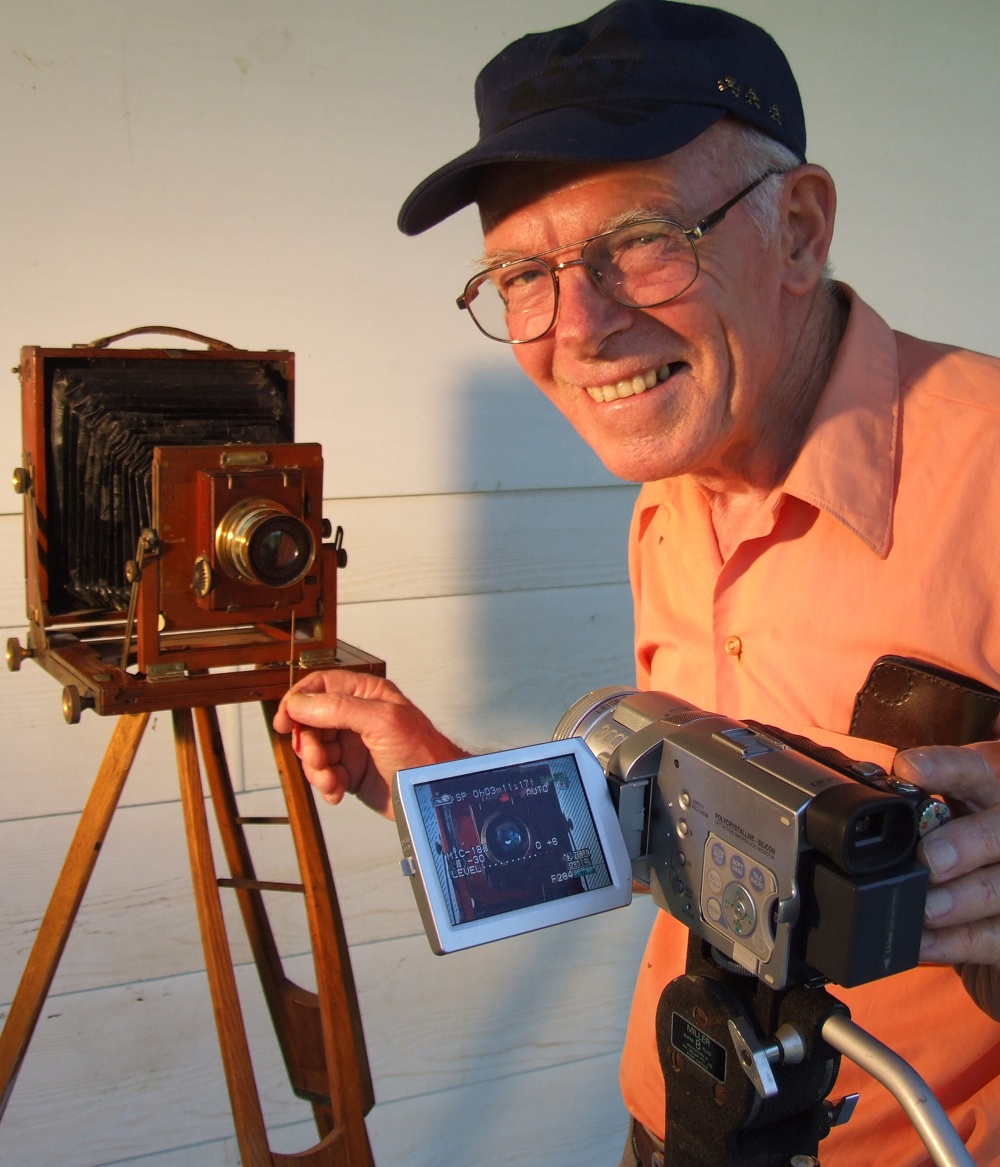 The EVD is the perfect tool for revealing the story of any person or subject under the sun.
Examples of previous projects
Moments, Memories and Magic
The Recorders
Kev's production philosophy is based on this -

"We are the inheritors of a vast storehouse - a treasury of Arts, Crafts and Science. For centuries brilliantly talented men and women have been adding to this treasury - in Art, in Drama, in Literature, in Music, in Adventure and Discovery and in Science and Technology for the inspiration and enjoyment of man - and the glory of Nature from where all gifts come."

The celebration of this philosophy is the driving force behind all of Kev's work and is reflected in his life's work as a Filmmaker and Photojournalist.
"In their production, quality Sound Motion Pictures use every facet of this philosophy.
In their storytelling, they can celebrate the lives and achievements of these brilliantly talented people who created our treasury and continue to do so. The future of our civilization depends on them"

Cinemaworks presents - Kev Franzi's Journeys in Time

The Time Machines. From the first box camera to the latest digital wonder, every camera is a time machine, because every time we take a photo we are freezing a moment of history. The motion picture camera and its modern counterpart the HD video camera capture "Living History" now greatly enhanced with living sound. For over a Century these amazing instruments have captured every aspect of life on our Planet. In the hands of talented people, they record stories that can entertain, inform and inspire a million people around the world, or stories of great value to a single person or a family. They are powerful instruments indeed.

Today, anyone can learn to use these wonderful tools to create quality video diaries that record and preserve fragments of our vast history – hopefully, fragments that contain the highlights of our history– captured in a tiny capsule that can showcase and preserve it for future generations. Or, you can use a little digital camera to capture and brilliantly illustrate the story of your latest project – whatever your interests may be –"Let me show you!"
Cinemaworks Productions – the Journeys in Time Series
1. Capturing the Australian Image – Past, Present and Future. - A journey in time that celebrates and showcases the outstanding work of our filmmakers and photographers. Kev's latest 2 hour show also reveals how our Image Makers have captured that unique Australian spirit.
2. Moments Memories and Magic - Illustrates the humour – the drama – the joy of cinema at its best. It's the story of going to the Pictures in Australia-- the great entertainment and wonders that changing technology has brought us from Silent Movies to the Talkies, from Black and white pictures to Technicolor from CinemaScope to the Digital Age – Wow!.

3. Special Features Programmes to showcase outstanding films and events will be presented on dates and times to be advised.

4. The Future - Kev believes that The Essential Video Diary as a form of  Basic Videojournalism is the most efficient communication system we have -- now and in the future – "Let me show you!"
The Last Word - "Sadly - today our screens are saturated with violence and disaster - we need far more creative and inspiring stories. Help me make them - and show them - before I 'Drop off the Twig".

Cheers, Kev.